Wed 11th Mar 2020
Type of event: Local Race, Night
Type of terrain: Forest
Results
Part of the Deeside Night Cup series (Second event at Dinnet this series).
Two courses of 2.9km and 4.7km at TD5/Green standard. No concessions to the dark.
Sun 08th Mar 2020
Type of event: Regional Race
Type of terrain: Forest
Results
Regional event and part of the UK Elite Orienteering League (UKEOL long race).
Final details in PDF format now available here.
Entries on Fabian 4 now closed - limited entry on the day subject to map availability.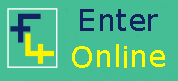 Sat 07th Mar 2020
Type of event: Regional Race
Type of terrain: Urban
Results
Updated with final results 30th March 2020.
Mar Orienteering Club welcome you to Johnshaven and Lathallan for the third SOUL event of 2020. We are also very pleased to welcome the UKEOL for their first event of the year. The terrain consists of intricate streets and passageways in the conservation fishing village of Johnshaven and the grounds and gardens of Lathallan School, formerly Brotherton Castle.
Please do not enter the village of Johnshaven before your run. Afterwards, you are
invited to explore the village where the Anchor Hotel serves a full range of meals and
beverages.
Preliminary details including directions in PDF format.