Sun 27th Sep 2020
Type of event: Local Race
Type of terrain: Forest
Results
Start Times are now published in the file below and on the Fabian4 website. Please also download control descriptions from the link below. Should you have any issues please contact the organiser at .
Cambus O May Start List by surname
Cambus O May Start List by time
Cambus O May Control descriptions
We hope that you enjoy competing in our first post-lockdown event despite the
additional Covid precautions that we ask you to follow for everyone's safety. We are
always open to feedback so if you witness any unsafe situations or behaviours
please raise them with the organiser or the Covid safety officer.
Entry is on the Fabian site via the following link: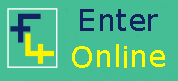 Entries close at midnight, 24th Sep.
Final Details now available in PDF format, also below.
Sun 06th Sep 2020
Type of event: National Race
Type of terrain: Forest
Results
Results will be available soon.
Placeholder - more details to follow
Wed 11th Mar 2020
Type of event: Local Race, Night
Type of terrain: Forest
Results
Part of the Deeside Night Cup series (Second event at Dinnet this series).
Two courses of 2.9km and 4.7km at TD5/Green standard. No concessions to the dark.