Sun 10th Nov 2019
Type of event: Regional Race
Type of terrain: Forest
Results
Final results above uploaded 28th November to replace previously published preliminary results.
The Allocated Start Times are now displayed on Fabian4 and parents who have requested a split start will have an open punching start.
There is also a final update to the final details document.
We are delighted to be welcoming Scotland's Junior Orienteers participating in the 2019 Junior Inter Area Individual race alongside our regular Level C club event. We also have a Scottish University competition running as part of the event.
INTER AREA NOTES: For Junior Inter Area Competitors only, Brikkes, Back Up Cards and Yellow Maps will be assigned to Club/Area representatives for distribution.

For safety purposes, we have designated two areas within the lower Forest Car Park for the parking of Junior Inter Area Camper Vans/Buses only, all other Camper Vans and Mini Buses must use the Overflow Car Park.
Although entries are now closed on the Fabian 4 site, courses may be entered on the day subject to limited availability of maps.
Pleae refer to sub-sections below for further details.
Our next event which is being held in the beautiful Cambus O'May forest near Ballater. There are courses available for all ages and levels of experience so why not come along and give it a try! The event is being held in conjunction with the Scottish Junior Inter Areas Championships 2019:
- Relays are on Saturday 9th November at Scolty (Gramp event)
- Individuals are at this event at Cambus on the Sunday
Please refer to this PDF file for more details so that juniors know which class to enter.
Entries are available through Fabian 4 - closing date for all entries is November 3rd.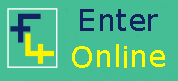 Wed 06th Nov 2019
Type of event: Local Race, Night
Type of terrain: Forest
Results
Part of the Deeside Night Cup series.
Two courses of around 3km and 5km at TD5/Green standard as far as possible. No concessions to the dark.
Sun 29th Sep 2019
Type of event: Local Race, Coaching
Type of terrain:
Results
Low key local event, particularly suited to families and participants new to orienteering. There will be a limited range of courses available; white, yellow, orange and green.
This event is also part of a block of 4 sessions aimed at family participation which will equip participants with a basic understanding of the sport as well as the skills required to navigate round simple courses. Qualified coaches will be available to provide instruction to both adults and children who can be catered for and challenged at different levels appropriate to their knowledge and previous experience as well as age.