Club
Entries that have been categorised as Club
Mar Orienterring Club were presented with our Bronze level Scottish Orientation Club Accreditation at the event at Bogendreip on Sunday 4th November.
Here are a couple of pictures.
---
The British Night Orienteering Championships are coming to Deeside on the weekend of February 23rd - 24th 2019.
As well as the Night Chamionship event itself on Saturday evening, there will be a SOL at Birsemore on the Sunday and a SOUL sprint event organised by Grampian Orienteers at Cove earlier on the Saturday.
Online entries for all three events are now open on Fabian 4.
First closing date is 4/2/19 after which fees go up by £1.
Final closing date is 18/2/19 midnight.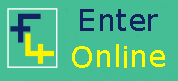 ---
Latest JD2C standings updated after the event at Scolty on Sunday 14th October. Final (JD)2C event is at Bogendreip on this coming Sunday, 4th November.
---
GRAMP organised event on Saturday 15th September
Reminder that the BTO SOUL 8 event is taking place on Saturday 15th September at Danestone. Using the Danestone/Grandholm area to the northwest of the city centre and based in Danestone Community Centre, courses are full length urban style mainly on paths through the housing estates, some grassy open areas and woodland.
Online entries are now open via Fabian 4 and full details can be found on the GRAMP website.
---
Latest JD2C standings updated after the event at Crathes on 24th June. We finally have the schedule with the remaining fixtures for the year:
Balfour 26th August
Pannanich 16th September
Raemoir 14th October
Bogendreip 4th November
Full details and reminder of rules here.
---
Final points table for the Forest Sprint series is here. Well done to all who took part and especially to Matthew Gooch for taking the top spot.
---
There was success for MAROC at the Aberdeenshire Sports Awards held on Friday. Aberdeenshire Sports Council awarded Team of the Year to MAROC and there was individual success for Eilidh Campbell and Matthew Gooch. Eilidh won the junior women's award and Matthew was short listed for the junior men's award.
---
Over 30 orienteers found their way to Rock, Salt and Sole in Banchory on Wednesday for a meal and prize giving marking the end of the 2017/18 Deeside Night Cup Series.
Members of Mar Orienteering and Grampian Orienteering Clubs shared their stories over tasty fish and chips as the final scores were being totalled up from the closing event earlier that evening on Sluie estate.
---
I'm sure the sharp-eyed amongst you will have noticed some people in the wrong age categories in the previously published standings! Here is a revision of the standings, hopefully with the correct age categories for everyone this time: JD2C standings. Further update after the Shooting Greens event to follow soon...
Results in italics indicate that the competitor was shadowed and score half points. The coordinator has asked that people get in touch if the status (shadowed or not shadowed) is incorrect for your family members.
---
Mar Orienteering Club Constitution
Version 3 January 2018
---
Page 2 of 7 pages < 1 2 3 4 > Last ›