Leagues
Entries that have been categorised as Leagues
Another change to the JD2C results - sometimes hard to tell who's run shadowed / paired / family group! So hopefully final revised results for the Jon Duncan Junior Deeside cup. Congratulations to the category winners:
| | | | |
| --- | --- | --- | --- |
| M8 | Dougal Mather (MAR) | W8 | Joanna McDonald (Gramp) |
| M10 | Fergus Dunbar (MAR) | W10 | Dara Tivendale (MAR) |
| M12 | Ranolph Whitehead (MAR) | W12 | Ruth Gooch (MAR) |
| M14 | Blair Garrett (MAR) | W14 | Morven Farquharson (Gramp) |
| M16 | Sam Griffin (Gramp) | W16 | Amber Graham (MAR) |
Please note that it has been decided that the event at Cambus O'May on 10th November will not count towards the JD2C. Further details below.
---
Here are the JD2C standings after the event at Balmedie on 7th July.
The next event which counts for the JD2C will be Glen Feardar on this coming Sunday - 25th August.
---
Reminder that the closing date for online entries for the Individual Championships is midnight this Sunday, 12th May. The event is being hosted by Solway Orienteers and will take place on 25th May at Dalbeattie Town Wood with a revised and extended map.
The Closing date for Relays is 16th May - please let Sarah Dunn know if you want to run in a relay team. The relays will take place at Drumlanrig on Sunday 26th May.
More information on their website here for both the individual and relay events.
Entries via SIEntries here.
---
Here are the JD2C standings after the events at Glen Dye. There should be another update soon to include the Coull event yesterday.
The next event which counts for the JD2C will be Potarch on 30th June.
---
Latest standings after the events at Glen O'Dee in January and the Birsemore SOL in February are here.
Next event which counts for the JD2C is the event this Sunday at Glen Dye. Weather forecast is good and a nice area so get out there and score some points! Check the Gramp website for info on the road closure approaching Strachan from the west.
---
The Jon Duncan Dunior Deeside Cup (JD2C) is a points competition for Juniors of MAROC and Grampian Orienteers which runs each calendar year. The competition this year will be run over 9 events and is already underway with the event at Glen O'Dee on Sunday.
The full list of fixtures is in the table below and this along with summary of rules in the attached.
| Event number | Date | Organising club | Location |
| --- | --- | --- | --- |
| 1 | 6th January | MAROC | Glen O'Dee |
| 2 | 24th February | GRAMP/MAROC | SOL1 Birsemore |
| 3 | 24th March | GRAMP | Glen Dye |
| 4 | 28th April | MAROC | Coull |
| 5 | 30th June | MAROC | Potarch |
| 6 | 7th July | GRAMP | Balmedie |
| 7 | 25th August | MAROC | Glen Feardar |
| 8 | 6th October | GRAMP | Forvie |
| 9 | 10th November | MAROC | Cambus O'May |
Prize giving for the competition (the much coveted wooden statues) will be at the GRAMP And MAROC Club AGMs.
If you are not sure of the age class that you should be running in, this is tied to your year of birth, so effectively your age at the end of 2019 - see the attached table.
---
With apologies to those affected, belated posting of revised Final standing for the JD2C. Congratulations again to the category winners below as well as to all medal winners in the attached full table.
| | | | |
| --- | --- | --- | --- |
| M8 | Fraser Pain (GRAMP) | W8 | Dara Tivendale |
| M10 | Findlay Cormack | W10 | Romily Kellas |
| M12 | Ranolph Whitehead | W12 | Ruth Gooch |
| M14 | Ewan Musgrave | W14 | Catriona Chapman |
| M16 | Matthew Gooch | W16 | Eilidh Garrett |
---
The British Night Orienteering Championships are coming to Deeside on the weekend of February 23rd - 24th 2019.
As well as the Night Chamionship event itself on Saturday evening, there will be a SOL at Birsemore on the Sunday and a SOUL sprint event organised by Grampian Orienteers at Cove earlier on the Saturday.
Online entries for all three events are now open on Fabian 4.
First closing date is 4/2/19 after which fees go up by £1.
Final closing date is 18/2/19 midnight.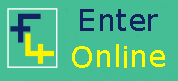 ---
Latest JD2C standings updated after the event at Scolty on Sunday 14th October. Final (JD)2C event is at Bogendreip on this coming Sunday, 4th November.
---
GRAMP organised event on Saturday 15th September
Reminder that the BTO SOUL 8 event is taking place on Saturday 15th September at Danestone. Using the Danestone/Grandholm area to the northwest of the city centre and based in Danestone Community Centre, courses are full length urban style mainly on paths through the housing estates, some grassy open areas and woodland.
Online entries are now open via Fabian 4 and full details can be found on the GRAMP website.
---
Page 1 of 4 pages 1 2 3 > Last ›