Next few events
| Date | Event location | Near | Type |
| --- | --- | --- | --- |
Full calendar of events & location map
Can't wait? Try one of our Permanent Orienteering Courses, including mobile phone orienteering
---
Sun 27th Sep 2020
Type of event: Local Race

Upcoming event - long awaited and welcome news. Entry is on the Fabian site via the following link: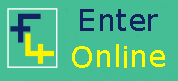 Entries close at midnight, 24th Sep.
This event will follow the latest Covid-19 SOA Event guidance issued 26th August 2020. All competitors are required to pre-enter and pay online (details to follow) and there will be no entry on the day allowed and no registration tent. This event is open to members of other clubs as well as to members of MAROC.
Please could all competitors read the BOF Participant Code of Conduct at the link below and ensure that they adhere to it.
British Orienteering
Competitors will be allocated a start time which must be adhered to in order to keep people separate and will go direct to the start.
SI-Cards may be hired via the online entry system.
Please ensure that you avoid contact with others by not gathering in groups at either the car park, start, finish or download. Competitors are encouraged to arrive just in time for their run and then leave after download in order minimise contact with others.
PLEASE DO NOT ATTEND THE EVENT IF YOU ARE SHOWING SYMPTOMS OF COVID-19, ARE SELF-ISOLATING OR ARE IN QUARANTINE.
---
The final race in the series resulted in a win for Josh Dudley. Sasha Chepelin (GRAMP) tied up 1st place in the series by finishing second. Josh and Calum Roberts tied for second overall.
Race Results and Overall Points
Thanks all for turning out.
---