The Deeside Weekend
Sat 07th Mar 2020
Type of event: Regional Race
Info updated: 11th Feb
The Deeside Weekend incorporates:
Johnshaven SOUL incorporating the UK Elite Orienteering League on Saturday 7th March
Birsemore regional event on Sunday 8th March
Entry for both events is through the Fabian 4 website: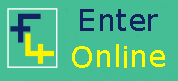 Entries close 1st March, with limited entry on the day.
Location
Nearest town:
Grid Ref:
Postcode:
Lat/Lon: ,
Pre Event Info
Safety and Risk
A comprehensive risk assessment will have been carried out by the organiser, but participants take part at their own risk and are responsible for their own safety during the event.
SPORTident timing will be used
Please note that a lost hire SI-Card will be charged for at a rate of £30, unless the Club Commitee agrees that there are special circumstances.
Privacy
When entering our events your name may appear in the results section of this website or in newspaper reports.
Read our privacy policy to see how we look after your personal data.