Cambus O'May
Sun 10th Nov 2019
Type of event: Regional Race
Type of terrain: Forest
Info updated: 17th Oct
Our next event which is being held in the beautiful Cambus O'May forest near Ballater. There are courses available for all ages and levels of experience so why not come along and give it a try! The event is being held in conjunction with the Scottish Junior Inter Areas Championships 2019:
- Relays are on Saturday 9th November at Scolty (Gramp event)
- Individuals are at this event at Cambus on the Sunday
Please refer to this PDF file for more details so that juniors know which class to enter.
Entries are available through Fabian 4 - closing date for all entries is November 3rd.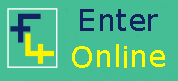 Location
Nearest town: Ballater
Grid Ref:
Postcode: AB35 5SD
Lat/Lon: 57.06991,-2.98189
Pre Event Info
Terrain: Forested glacial features, with areas of intricate contour detail. It is quite runnable in many areas, but there will also be rougher areas of heather, bracken or bouldery ground. Bracken where mapped is shown as vertical green lines, but it is now more widely present in open areas of the forest. TD5 courses will encounter some limited areas of gorse which are mapped as impenetrable. There are two out of bounds areas marked clearly with red crosses. These have been designated, in part, for the protection of capercaillie, but there are also dangerous quarries within them. Courses have been designed to avoid these areas. Blue and Brown runners may run past another quarry that is outside these areas, but there is no advantage to enter it and runners should not do so. There are three small lochs and a number of marshy areas. There is a network of good paths, utilised by the easier courses. The White course is suitable for buggies, the Yellow is not.
Directions / Parking
Parking at the Cambus O'May Forestry Commission car park.
Registration & Start Times
Registration times: 10:45 - 12:15
Starts: 11:00 - 12:30
Course closes: 14:30
Walk to start is 150m
Course Information
White - 1.5km / 50m climb / 11 controls
Yellow - 1.9km / 55m climb / 9 controls
Orange - 2.9km / 100m climb / 12 controls
Light Green - 3.6km / 140m climb / 12 controls
Green - 4.0km / 145m climb / 14 controls
Blue - 5.8km / 190m climb / 15 controls
Brown -7.6km / 245m climb / 21 controls
This event incorporates the Scottish Junior Inter Area Championships.
Explanation of colour courses
White are very easy with all controls on paths. They are mainly used by 6-10 year olds and family groups.
Yellow use simple linear features like paths, walls and streams. They are mainly used by under 12's and family groups.
Orange progress to basic use of the compass and route choice. They are ideal for novice adults or experienced youngsters.
Light Green are ideal for improvers as the navigational difficulty begins to increase and uses simple contours and point features.
Green are used mostly by experienced under 18's and adults wanting a short but challenging course with a very hard navigational difficulty.
Blue are a longer, more physically demanding course in comparison to the green. The distances are more varied between controls and the course attracts experienced orienteers.
Brown & Black are very physically demanding and have a very hard navigational difficulty. They are for experienced orienteers only.
Score means visiting as many controls as possible in any order in a specific time, like 45mins.
Entry Details
Entries available now on Fabian4: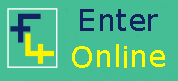 Entry Fees: Senior £8.00, Seniors running Orange & below £4.00, Juniors £4.00.
Contacts / Officials
Planner - Trevor Ricketts
Controller - Paul Duley
Organiser - Pat Graham
Safety and Risk
A comprehensive risk assessment will have been carried out by the organiser, but participants take part at their own risk and are responsible for their own safety during the event.
Timing will be by EMIT brikke
Please note that lost brikkes will be charged for at £45 unless the Club Commitee agrees there are special circumstances.
Privacy
When entering our events your name may appear in the results section of this website or in newspaper reports.
Read our privacy policy to see how we look after your personal data.