SOL 1 Birsemore Hill
Sun 24th Feb 2019
Type of event: National Race
Type of terrain: Forest
Info updated: 02nd Jan
CompassPoint Scottish Orienteering League 1 (UKOL)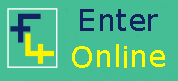 Location
Nearest town: Aboyne
Grid Ref:
Postcode: AB34 5JN
Lat/Lon: 57.07557,-2.79458
Pre Event Info
Birsemore Hill rises to 333 metres, and includes some intricate areas on the steep northern slopes with a wealth of contour and rock detail including cliffs and crags. The majority of the area is covered with runnable plantation.
Make a weekend of it! The British Night Championships are being held on the Saturday with a Scottish Orienteering Urban League event being held at Cove, Aberdeen earlier on the Saturday afternoon.
Course Information
Course number

Course colour
Length (km)
Climb (m)
Junior Men
Juior Women
Adult Men
Adult Women
1
Black
8.6
420
M-E
2
Brown
7.7
325
M18
M20
M21
M35
M40
W-E
3
Short Brown
6.0
275
M45
M50
M21S
W21
4
Blue
5.1
225

M16

W18
W20
M55
M60
M35S
M40S
W35
W40
5
Short Blue
4.1
185
M18S
M20S

M65
M45S
M50S

W45
W50
W21S
6
Green
3.5
145

W16

M70
M60S
M55S
W55
W60
W35S
W40S
7
Short Green
2.9
145
W18S
W20S
M75
M80
M70S
M65S
W65
W70
W75
W80
W50S
W55S
W60S
W45S
8
Light Green
27
130
M14
M16B
W14
W16B
9
Long Orange
4.3
200
10
Orange
2.3
140
M12
M14B
W12
W14B
11
Yellow
2.0
70
M10
M12B
W10
W12B
12
White
1.4
25

M10B

W10B
Entry should be by SOL rules and competitors should enter by course not age class. This allows for competitors wishing to "run up" to a longer course other than the default for their age class. Junior competitors should state age class and course.
UK Orienteering League Points
To gain UKOL points entrants must enter the following courses:
M21 - Black
W21 - Brown
Other ages classes up to and including M/W80 - the longer/harder course for your age class as indicated by the table on the SOA website and duplicated above.
M/W85 – Short Green
Explanation of colour courses
White are very easy with all controls on paths. They are mainly used by 6-10 year olds and family groups.
Yellow use simple linear features like paths, walls and streams. They are mainly used by under 12's and family groups.
Orange progress to basic use of the compass and route choice. They are ideal for novice adults or experienced youngsters.
Light Green are ideal for improvers as the navigational difficulty begins to increase and uses simple contours and point features.
Green are used mostly by experienced under 18's and adults wanting a short but challenging course with a very hard navigational difficulty.
Blue are a longer, more physically demanding course in comparison to the green. The distances are more varied between controls and the course attracts experienced orienteers.
Brown & Black are very physically demanding and have a very hard navigational difficulty. They are for experienced orienteers only.
Score means visiting as many controls as possible in any order in a specific time, like 45mins.
Entry Details
Entry Fees: Seniors £17 (non-BOF/SOA supplement £2), Juniors and Students £7
Timing system: Emit - brikkes will be provided free of charge
Online entries for all three events are now open on Fabian 4.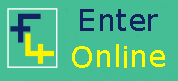 First closing date is 4/2/19 after which fees go up by £1.
Final closing date is 18/2/19 midnight. Get the dates in your diary!
Facilities
Registration, download and parking is within the Aboyne Academy/Community Centre Complex. Toilets and room available to leave kit while out racing.
Contacts / Officials
Planner: Andy Oliver
Organisers: Fran Getliff/Pat Graham
Controller: TBA
Safety and Risk
A comprehensive risk assessment will have been carried out by the organiser, but participants take part at their own risk and are responsible for their own safety during the event.
Timing will be by EMIT brikke
Please note that lost brikkes will be charged for at £45 unless the Club Commitee agrees there are special circumstances.
Privacy
When entering our events your name may appear in the results section of this website or in newspaper reports.
Read our privacy policy to see how we look after your personal data.