SOL 1 Birsemore Hill
Sun 24th Feb 2019
Type of event: National Race
Type of terrain: Forest
Info updated: 26th Feb
Results
CompassPoint Scottish Orienteering League 1 (UKOL).
We are delighted to be hosting the first Compass Point Scottish Orienteering League event of the year as part of the 2019 British Night Orienteering Championships Weekend.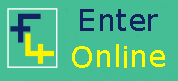 Final details in PDF format here.
Location
Nearest town: Aboyne
Grid Ref:
Postcode: AB34 5JN
Lat/Lon: 57.07557,-2.79458
Pre Event Info
Birsemore Hill rises to 333 metres, and includes some intricate areas on the steep northern slopes with a wealth of contour and rock detail including cliffs and crags. The majority of the area is covered with runnable plantation and is therefore fairly sheltered. Recent forestry thinning has taken place in the northern area of the map and has left brash on the forest floor, which will affect running speed over the area.
Make a weekend of it! The British Night Championships are being held on the Saturday with a Scottish Orienteering Urban League event being held at Cove, Aberdeen earlier on the Saturday afternoon.
Prizegiving for Scottish Orienteering League 2018
The prizegiving for the Compass Point Scottish Orienteering League 2018 will take place at in the Deeside Community Centre at 2.30pm. Trophies will be presented by the Scottish Orienteering President, Richard Oxlade. As a result of generous sponsorship from Compass Point, we also have Compass Point vouchers for course winners.
It would be great to see lots of you there to support the winners!
Safety & Clothing
Competitors take part at their own risk and are responsible for their own safety at all times. Full body cover is required. Cagoules and whistles may be compulsory depending on weather conditions.
Any competitor with an existing high-risk medical condition, please send an email to to inform us of such. This information will be kept confidential.
Several roads must be crossed to the start and back to download, please take care. Young children must be supervised at all times.
Please be considerate of other forest users - the forest is a popular recreation area for cyclists and dog-owners. Early starters may encounter deer.
Birsemore Hill is a typical Deeside forest, with steep slopes with some loose rock underfoot, and streams and marshes which may be full after rain. In the event of heavy rain beforehand, safe crossing routes over streams will be taped. On the north facing slope there are some large crags and areas of significant boulders. Those crags that are on the direct line of courses will be taped with black and yellow tape. Courses have been planned so that optimum routes will avoid the largest crags.
There will be a covered Clothing Dump approximately 500m before the Start. Clothing may be left here at your own risk and collected after your run.
Acknowledgements – Thank you to all listed below:
Bob Booth & Glen Tanar Estate 
CompassPoint
Trevor Hoey (Controller) 
Maroc World Schools Team
MAROC Volunteers 
SCOTJOS
Deeside Community Centre
Directions / Parking
Parking will be at Deeside Community Centre Car Park, Bridgeview Road, Aboyne, AB34 5JN with overflow parking at adjacent Aboyne Primary School. Parking Marshalls will be in attendance, please park considerately and follow their guidance. Do not park on nearby housing estates or block access routes for resident parking.
A small amount of parking for competitors with young children is available on the bridge at the junction of Bridgeview Road and the South Deeside Road (B976).
Registration & Start Times
Registration from 10.30am
Start times 11:00am – 1.00pm
A "Courses Close at" time will be shown on control descriptions.
Enquiries, Registration and Download will be upstairs in the Deeside Community Centre, Bridgeview Road, Aboyne, AB34 5JN.
Emit brikkes with back up cards and White & Yellow course maps must be collected here prior to heading to the start.
There will be room for clothing/bags to be left here at your own risk. A clothing dump is provided approximately 500m before the Start.
Muddy/wet shoes must be removed before entering the building.
Route to Start
**Please ensure you have collected your brikke complete with back up card from registration before heading to the start**
There is one start for all courses. 1km easy flat walk followed by a more strenuous 1km track which is quite steep closer to the Start.
Please allow 30 minutes to walk to the Start from registration.
From Deeside Community Centre, turn right onto Bridgeview Road and proceed 1km to the junction with the B976 South Deeside Road. Several minor roads must be crossed therefore young children should be accompanied and supervised at all times. Please take care when crossing roads.
Marshalls will assist with crossing the B976 and the remaining 1km route will be taped to the start.
Finish
There will be one Finish for all courses. Please download as soon as possible to enable us to account for any missing competitors as soon as possible.
Course Information
Course number

Course colour
Length (km)
Climb (m)
Junior Men
Juior Women
Adult Men
Adult Women
1
Black
8.5
340
M-E
2
Brown
7.4
290
M18
M20
M21
M35
M40
W-E
3
Short Brown
5.5
215
M45
M50
M21S
W21
4
Blue
5.1
170

M16

W18
W20
M55
M60
M35S
M40S
W35
W40
5
Short Blue
4.2
150
M18S
M20S

M65
M45S
M50S

W45
W50
W21S
6
Green
3.5
120

W16

M70
M60S
M55S
W55
W60
W35S
W40S
7
Short Green
3.1
110
W18S
W20S
M75
M80
M70S
M65S
W65
W70
W75
W80
W50S
W55S
W60S
W45S
8
Light Green
3.0
90
M14
M16B
W14
W16B
9
Long Orange
3.6
125
10
Orange
2.3
105
M12
M14B
W12
W14B
11
Yellow
1.7
25
M10
M12B
W10
W12B
12
White
1.6
10

M10B

W10B
Maps for both WHITE & YELLOW courses should be collected from REGISTRATION
Entries
Entry should be by SOL rules and competitors should enter by course not age class. This allows for competitors wishing to "run up" to a longer course other than the default for their age class. Junior competitors should state age class and course.
UK Orienteering League Points
To gain UKOL points entrants must enter the following courses:
M21 - Black
W21 - Brown
Other ages classes up to and including M/W80 - the longer/harder course for your age class as indicated by the table on the SOA website and duplicated above.
M/W85 – Short Green
Entry on the day
Colour coded classes may be entered on the day, subject to availability of maps. Prices for entry on the day:
Seniors TD5/long courses £14
Seniors TD4 and below/short courses (white, yellow, orange, long orange, light green) £8
Students/Juniors £6
Shadowing of Juniors
Seniors may only undertake this role after completing their own run.
Start Procedure
Call Up -4 – Name & Start Time check / brikke check
Call Up Into -3 Box – Blank maps on display
Call Up Into -2 Box – Loose Control Descriptions printed on waterproof paper available.
Call Up Into -1 Box – Start Line – PUNCHING START IN OPERATION
Control Descriptions
On the front of the map and available loose within the -2 Start Box
Map
Scale: 1:10,000 (Deeside Orienteering and Leisure Maps).
Control Sites & Electronic Punching
Timing will be by EMIT brikke. Standard equipment in the form of lightweight stakes & older T-Bars with EMIT unit & IOF Control Flag attached.
If EMIT unit fails to flash the back-up card will record the control. Code Number is displayed on a vertical plate.
Please note that lost brikkes will be charged for at £45 unless the Mar Orienteering Club Committee agrees there are special circumstances.
Finish Procedure
From the last control, competitors should then go to the Finish control. Please follow tapes.
From the Finish, all competitors on all courses should return to the Deeside Community Centre to download as soon as possible.
Anyone having to retire is also asked to report to download so that we know you are safely back.
Results
Computer print outs will be displayed at intervals on boards at the download area. Full results, Routegadget & Winsplits will be available from www.marocscotland.org.uk as soon after the event as possible.
Explanation of colour courses
White are very easy with all controls on paths. They are mainly used by 6-10 year olds and family groups.
Yellow use simple linear features like paths, walls and streams. They are mainly used by under 12's and family groups.
Orange progress to basic use of the compass and route choice. They are ideal for novice adults or experienced youngsters.
Light Green are ideal for improvers as the navigational difficulty begins to increase and uses simple contours and point features.
Green are used mostly by experienced under 18's and adults wanting a short but challenging course with a very hard navigational difficulty.
Blue are a longer, more physically demanding course in comparison to the green. The distances are more varied between controls and the course attracts experienced orienteers.
Brown & Black are very physically demanding and have a very hard navigational difficulty. They are for experienced orienteers only.
Score means visiting as many controls as possible in any order in a specific time, like 45mins.
Entry Details
Entry Fees: Seniors £17 (non-BOF/SOA supplement £2), Juniors and Students £7
Timing system: Emit - brikkes will be provided free of charge - please collect from Registration.
Online entries for all three events are now open on Fabian 4.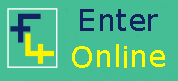 First closing date is 4/2/19 after which fees go up by £1.
Final closing date is 18/2/19 midnight. Get the dates in your diary!
Facilities
Registration, download and parking is within the Aboyne Academy/Community Centre Complex.
Compass Point Trade Stand
We are pleased to have the Scottish Orienteering league sponsors, Compass Point on site for all those last-minute essentials.
Toilets
Toilets are available within the Deeside Community Centre. There are no toilets at the start.
Refreshments
The Maroc World Schools Squad will be selling much needed hot soup and drinks in the Community Centre to fund raise for their trip to Estonia. They are also selling raffle tickets for lots of great prizes!
SCOTJOS will be selling delicious home bakes as well.
Please help support our junior orienteers!
Dogs allowed?
Dogs must be kept on leads at all times and owners please clean up any dog mess if required.
No dogs within the Community Centre please.
Contacts / Officials
Planner: Andy Oliver (Maroc)
Organisers: Fran Getliff and Pat Graham (Maroc)
Controller: Trevor Hoey (FVO)
Safety and Risk
A comprehensive risk assessment will have been carried out by the organiser, but participants take part at their own risk and are responsible for their own safety during the event.
Participants in orienteering should be aware of the risk of tick bites - more information here.
SPORTident timing will be used
Please note that a lost hire SI-Card will be charged for at a rate of £30, unless the Club Commitee agrees that there are special circumstances.
Privacy
When entering our events your name may appear in the results section of this website or in newspaper reports.
Read our privacy policy to see how we look after your personal data.