News
Entries that have been categorised as News
The Jon Duncan Dunior Deeside Cup (JD2C) is a points competition for Juniors of MAROC and Grampian Orienteers which runs each calendar year. The competition this year will be run over 9 events and is already underway with the event at Glen O'Dee on Sunday.
The full list of fixtures is in the table below and this along with summary of rules in the attached.
| Event number | Date | Organising club | Location |
| --- | --- | --- | --- |
| 1 | 6th January | MAROC | Glen O'Dee |
| 2 | 24th February | GRAMP/MAROC | SOL1 Birsemore |
| 3 | 24th March | GRAMP | Glen Dye |
| 4 | 28th April | MAROC | Coull |
| 5 | 30th June | MAROC | Potarch |
| 6 | 7th July | GRAMP | Balmedie |
| 7 | 25th August | MAROC | Glen Feardar |
| 8 | 6th October | GRAMP | Forvie |
| 9 | 10th November | MAROC | Cambus O'May |
Prize giving for the competition (the much coveted wooden statues) will be at the GRAMP And MAROC Club AGMs.
If you are not sure of the age class that you should be running in, this is tied to your year of birth, so effectively your age at the end of 2019 - see the attached table.
---
With apologies to those affected, belated posting of revised Final standing for the JD2C. Congratulations again to the category winners below as well as to all medal winners in the attached full table.
| | | | |
| --- | --- | --- | --- |
| M8 | Fraser Pain (GRAMP) | W8 | Dara Tivendale |
| M10 | Findlay Cormack | W10 | Romily Kellas |
| M12 | Ranolph Whitehead | W12 | Ruth Gooch |
| M14 | Ewan Musgrave | W14 | Catriona Chapman |
| M16 | Matthew Gooch | W16 | Eilidh Garrett |
---
Congratulations to Sarah Dunn, whose 'Community Orienteering and Protection of the Environment' project (COPE) has been nominated for the European Network for Rural Devlopment 'Rural Inspiration Award'. Sarah has been managing the COPE project over the last 2 years.
Further details are published on the Scottish Orienteering website here, and there is an article on COPE in the December issue of SCORE.
---
Grampian Orienteers have asked us to advertise the following. For anyone not coming to MAROC club training on Sunday morning (but why wouldn't you???):
Gramp Post AGM Christmas Score, Sunday December 2nd
Foggieton
Parking at Cults Primary School, NJ883032
Courses:
Long score, 45mins (over 16s only)
Short score, 30mins (included recommended yellow course if preferred)
Starts 11 -12
Seniors £4, Juniors £2
Cake and hot drinks stall in aid of the Scottish World Schools Team
---
Latest updates to the junior colour and participation badges, updated to include the recent event at Bogendreip.
---
Mar Orienterring Club were presented with our Bronze level Scottish Orientation Club Accreditation at the event at Bogendreip on Sunday 4th November.
Here are a couple of pictures.
---
The British Night Orienteering Championships are coming to Deeside on the weekend of February 23rd - 24th 2019.
As well as the Night Chamionship event itself on Saturday evening, there will be a SOL at Birsemore on the Sunday and a SOUL sprint event organised by Grampian Orienteers at Cove earlier on the Saturday.
Online entries for all three events are now open on Fabian 4.
First closing date is 4/2/19 after which fees go up by £1.
Final closing date is 18/2/19 midnight.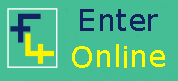 ---
Latest JD2C standings updated after the event at Scolty on Sunday 14th October. Final (JD)2C event is at Bogendreip on this coming Sunday, 4th November.
---
GRAMP organised event on Saturday 15th September
Reminder that the BTO SOUL 8 event is taking place on Saturday 15th September at Danestone. Using the Danestone/Grandholm area to the northwest of the city centre and based in Danestone Community Centre, courses are full length urban style mainly on paths through the housing estates, some grassy open areas and woodland.
Online entries are now open via Fabian 4 and full details can be found on the GRAMP website.
---
Maroc will be organising a block of 4 introductory orienteering sessions for families after the summer holidays. Full coaching will be provided and there will be an opportunity for both children and adults to have a go. Although targeted at family participation the sessions will also be suitable for adults without children.
The first session is on Sun 26th August at Balfour Woods near Aboyne, with subsequent sessions on 2nd Sep at Murray and Haughton Parks, Alford; 9th Sep at Tillyfourie, Alford and 16th Sep at Pannanich, Ballater. Full details and an application form are here.
---
Page 4 of 31 pages ‹ First < 2 3 4 5 6 > Last ›